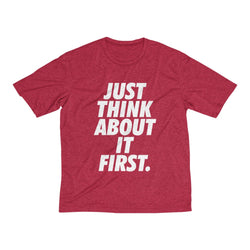 Take Your Time Wicky Tee
Don't let anyone tell you what to do. Trillions of particles across the universe aligned to create your brain. Use it with this breathable and snag-resistant workout tee, you beautiful specimen.

Oh, and sweat? You better believe you'll be wicking it away like nobody's business. Wicky wicky!
YOU'D LOOK HOT IN THESE, TOO