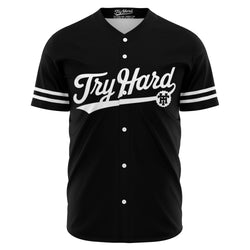 Signature Baseball Jersey
Put this jersey on, and you'll hit a home run*.
*Be very successful with whatever gender you're attracted to the most
Because it's handmade for you, these baseball jerseys require 6-8 business days before they are shipped. Orders placed before midnight will be included in the following day's batch for manufacturing.
YOU'D LOOK HOT IN THESE, TOO